What You'll Find at Lorna Jane's Amazing Technicolor Warehouse Sale
Lorna Jane's warehouse sale in Cow Hollow is officially on, and there are plenty of deals worth checking out if you're in the neighborhood. Prices start at $5 for socks and headbands and top out around $60 for jackets and hoodies.
Keep on scrolling for photos inside the sale and way, way more details.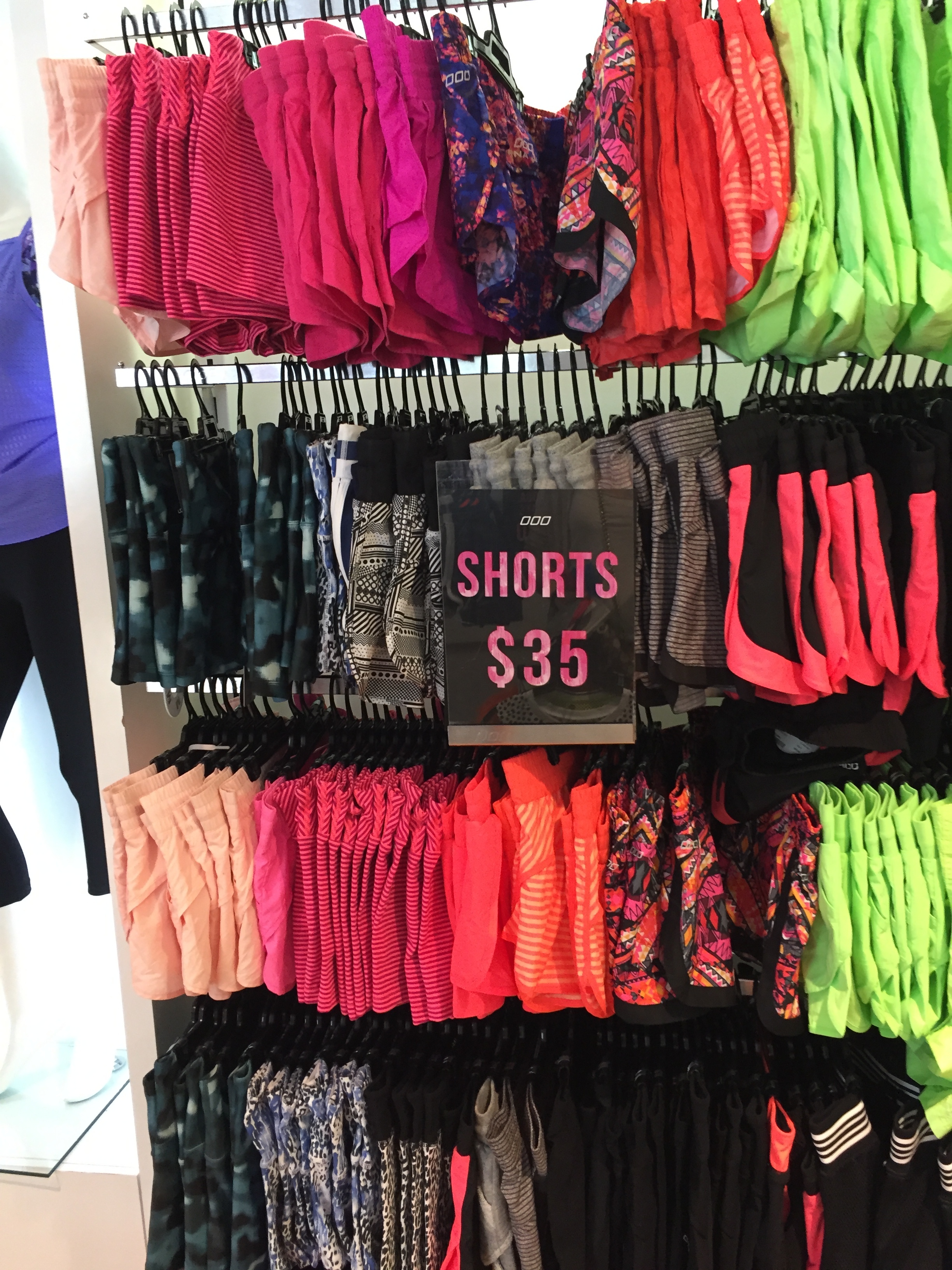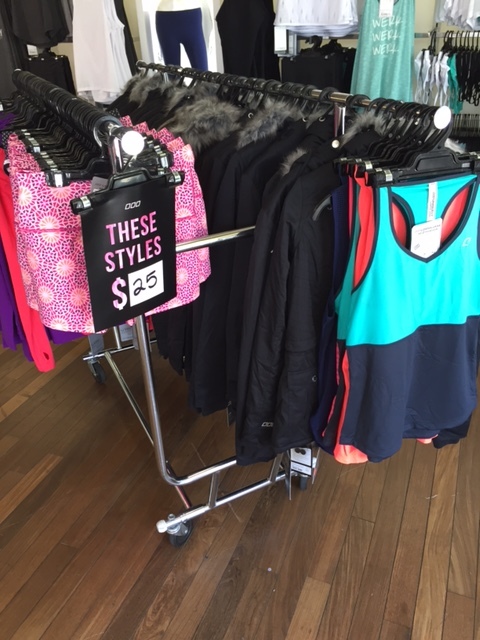 When you walk in, skip the first racks of pants and jackets, and move straight to the rack of samples in the center of the room. Most of the items on the sample rack are priced $10-$20, and there are some great vests and jackets. Your next stop should be the $25 rack in front of the entrance, where you'll find an assortment of jackets, tops, and bottoms.
Jackets and hoodies, from $60, (usually $65-$170), are on a single rack to the left of the entrance. Sale tops are on the left wall of the store (facing Webster), and are priced $20–$40. Performance tops are $40, while the Lorna Jane slogan tank tops are $20. I found several slogan-less tops on the $20 racks, so it may be worth your time to do a little digging, even if you aren't a "Never Give Up"-emblazoned tank top kind of girl.
Performance tights are $55—usually $90–$107—and most of the selection is black. The racks are on the middle left side of the store when you walk in. If you prefer a rainbow of options, head to the shorts wall in the back by the dressing room, where pieces are $35 each, (usually $67). The sports bra wall, (in the back left corner of the store), was also full, and bras—regularly $55-$73—were $45. That's not such a great discount when you consider that all sales are final, so don't go crazy trying to buy all the bras as soon as you walk in.
One of the biggest draws of the sale is that even the new Lorna Jane merchandise is marked 20 percent off. If you see something you like, now's the time to snap it up. The sales runs from Thursday, May 18–Sunday, May 21. Hours are 10 am–7 pm Thursday to Saturday, and 11 am–6 pm Sunday. Staffers tell me that they will be restocking through the weekend, so be sure to ask if you don't see your size.