7 Items Under $50 That Make International Travel Infinitely Better
You don't need more stuff in your suitcase. With 10 pairs of shoes, 6 pairs of jeans, 5 dresses, and 4 jackets for a two week trip, you couldn't possibly fit anything else without exceeding your baggage weight limit. But, perhaps, and we're just spit-balling here, your trip might go slightly better if you packed a little less and a lot smarter? From packing cubes to the $10 find that could save you a small fortune in baggage fees, here are seven items that can make your international getaway much easier.
Never endure the humiliation of repacking your luggage in the airport again. This luggage scale has both English and metric options, so you don't have to stress about (or pay for) overweight bags.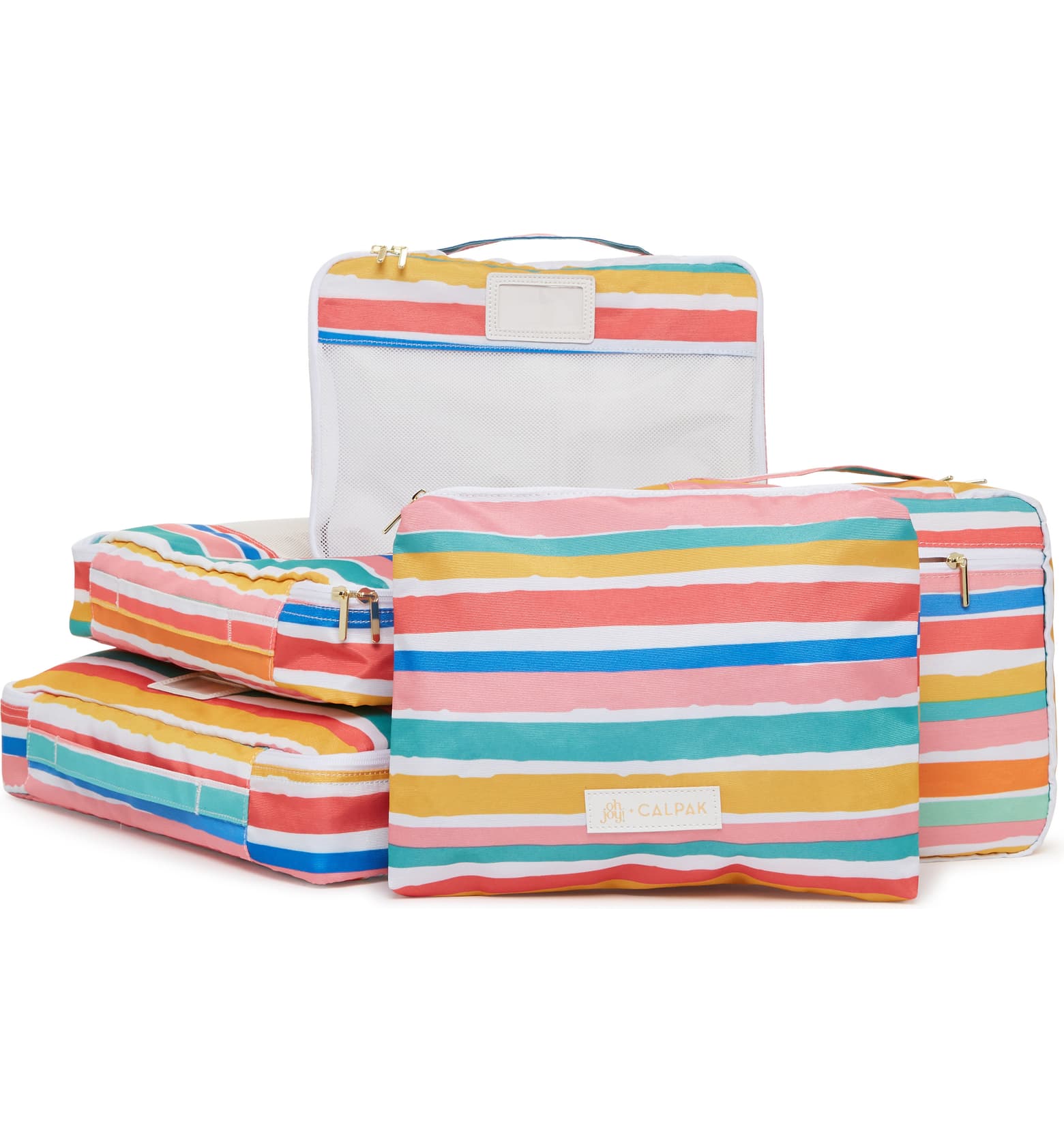 Oh Joy! CalPack Packing Cubes, $48
Packing cubes can help you organize your clothes and compress them into less space in your suitcase. There are lots of cheaper versions, but these brightly-colored cubes spark joy.
It's not cheap, and it's not small, but this is the best dual-voltage travel steamer on the market. Wanna wear linen or silk on the road? You need this.
For myofascial release on the plane or the ground, pack a lacrosse ball. Pro-tip: you can buy one for about $3 IRL at Sports Basement.
Newzill Compression Socks, $16
Long flight to your getaway? Minimize the swelling in your feet by wearing compression socks on the plane. A little prep en route can save you from blisters at your destination.
Multi-Country Outlet Adapter, $13
It's every type of outlet for every country you'll visit, plus it has USB ports for charging smaller devices.
Jackery Portable Charger, $17
Every minute you spent tethered to a wall outlet is a minute of wasted vacation. This charger has built in cables (including a lightning cable for iPhones) and it's good for about 1.5-2 full charges.
This post contains affiliate links. If you make a purchase through one of these links, Rockyt will receive a small referral fee.