25 Bay Area Women Who Are Slaying the #GirlBoss Game
The Bay Area is kinda killing it when it comes to badass women in politics this year. London Breed is the first African-American woman to serve as mayor of San Francisco. Kamala Harris is polling near the front of the pack for the Democratic nomination for president. Nancy Pelosi continues to reign as the most powerful woman on Capitol Hill. The world is far from perfect, but a bunch of women are making waves right now.
Here at Rockyt, we use International Women's Day to highlight 25 Bay Area women who are kicking ass and inspiring the people around them. Since we cover fashion, beauty, and fitness in the Bay Area, we mainly stick with women in those fields. This year's list includes CEOs, scrappy businesswomen, local legends, and body positivity advocates. Scroll through to see if your favorite is on the list. And while you're at it, give yourself a pat on the back for being a badass woman, too.
The Fashion Mavens
Alysha Cassis-Shaw
Neutral Ground owner Alysha Cassis-Shaw has an eye for vintage and a heart for hustle. Alysha's fashion career included notable stops like Halston before her Neutral Ground days. Now she divides her time between sourcing new pieces, shipping out her most recent sales, and pop-up shop planning. She's a one-woman show who's carrying the #girlboss mantle with aplomb.
Bianca Gates and Marisa Sharkey
A Facebook exec and a Ross exec encounter a problem: they love entertaining, but they can't find fashionable slippers to wear in their shoe-free homes. The solution? Birdies—luxe slippers that are sturdy enough to hit the streets, but designed to keep your feet looking fancy inside. Luxury slippers are definitely a first-world purchase, but—judging by the brand's rapid growth—folks can't get enough of this San Francisco footwear brand.
Camelia Skikos
Camelia Skikos pieces are not for wallflowers. The Romanian-born, San Francisco-based designer enjoys playing with volume and color, producing silhouettes that defy conventional norms. As a sustainable designer, Camelia's garments are made of cruelty-free materials, and she manufactures her clothes locally in limited quantities.
Jamie Lim
Kayu bags are made around the world, but the designs come from Jamie Lin in San Mateo. Jamie's wildly-popular sustainable handbag company works in partnership with artisans in Southeast Asia to preserve artisanal craft and source design materials like straw and recycled wood. This year in honor of International Women's Day, Kayu designed two bags – the Amelia E Pouch and the Frida K Pouch – from which 100% of profits will be donated to the Global Fund for Women.
Mira Pickett
Shop owner-turned-wardrobe stylist Mira Pickett knows a thing or two about helping people find looks they love. Mira, who launched her styling service, "The Edit," last year, helps clients weed through their closets to eliminate the clutter, reimagine the forgotten, and build a wardrobe that works. (She's also a wealth of knowledge when it comes to saving stained or damaged clothes from the donation pile.) When you need a wardrobe whisperer, you know who to call.
Rachel Faller
Entrepreneur and designer Rachel Faller has worked in ethical fashion for more than ten years, and has had her zero-waste fashion company, tonlé, since 2013. Her Clement Street shop in San Francisco's Richmond district is currently a design studio, headquarters and retail location for her eco-friendly pieces. "When I started my first brand, there was very little on the market at all internationally for affordable, ethically-made fashion that would be wearable on a daily basis. Now, there are so many smaller and larger players in the space which is exciting to see," she says.
Sherri McMullen
It's hard to overstate Sherri McMullen's role as an ambassador for Bay Area fashion. The boutique (and McMullen herself) have been profiled in Vogue, Forbes, Goop, and WWD. The former Neiman Marcus buyer opened her original McMullen store in 2007, and moved to a larger space in the Uptown neighborhood of Downtown Oakland last year. That area hasn't been a shopping destination since I. Magnin closed in the 90s, but fashion lovers will follow Sherri wherever McMullen lands. (Photo: Maria Del Rio)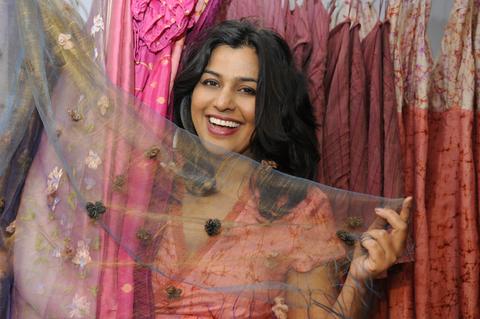 Smita Paul
Smita Paul, a former journalist, started Indigo Handloom to address the massive pollution problem in the fashion industry. Unlike modern textile production methods, handloom textile can be made without electricity. Smita's company partners with approximately 500 weavers in India to make gorgeous, breathable, eco-friendly fabrics. She's reducing the fashion industry's carbon footprint, and providing good-paying jobs to rural workers, all while producing beautiful designs.
Andrea Plell
Sustainability is a hot trend in the Bay Area, but Andrea Plell has been promoting the idea for years. Plell's company, Ecologique Fashion, is a communications and PR firm that represents eco-conscious brands. When she's not producing events or photo shoots, Plell is working in her side hustles with Fashion Revolution and the Sustainable Fashion Alliance.
Gina Pell and Amy Parker
Gina Pell and Amy Parker have worn a number of hats over the years: entrepreneur, tastemaker, emoji designer, and now, community builders. In 2015, Gina and Amy launched The What List, a newsletter curating "cool shit," which they followed with The What Women Facebook group. The closed group is a platform where women can turn to a 20,000 (and growing) audience of their peers for advice and recommendations. Looking for a new dry shampoo? Contemplating a return to grad school? Can't figure out why you lost your mojo? The What Women probably have the answer for you.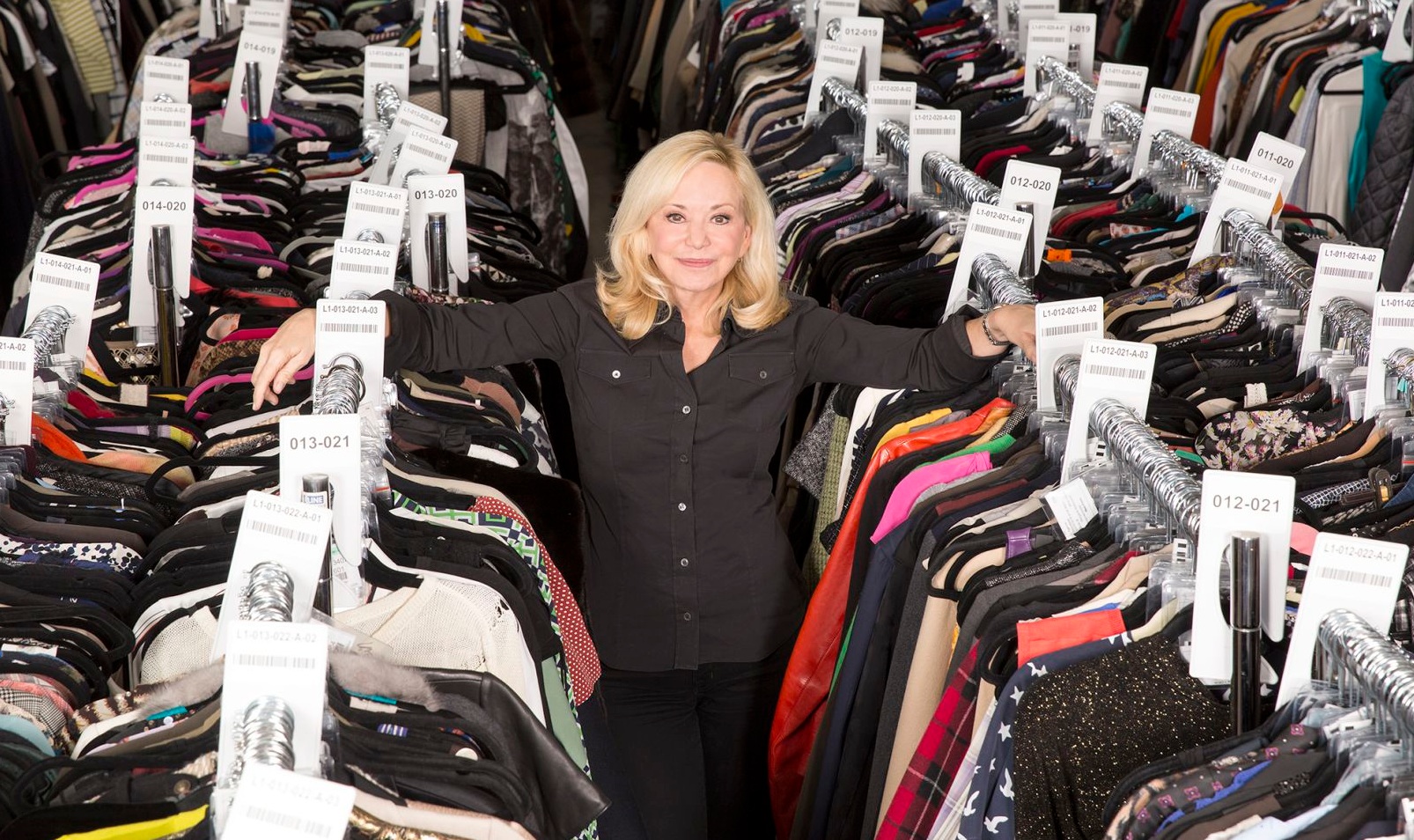 Julie Wainwright
Startup life isn't restricted to 20-somethings living in group houses. Julie Wainwright was a 50-something former CEO and VC when she founded TheRealReal; eight years later, her luxury consignment company is bringing in more than half a billion in revenue annually. TheRealReal not only offers clothes horses a way to cash out their closets, it reduces textile waste and gives shoppers on a budget a taste of the luxe life for less.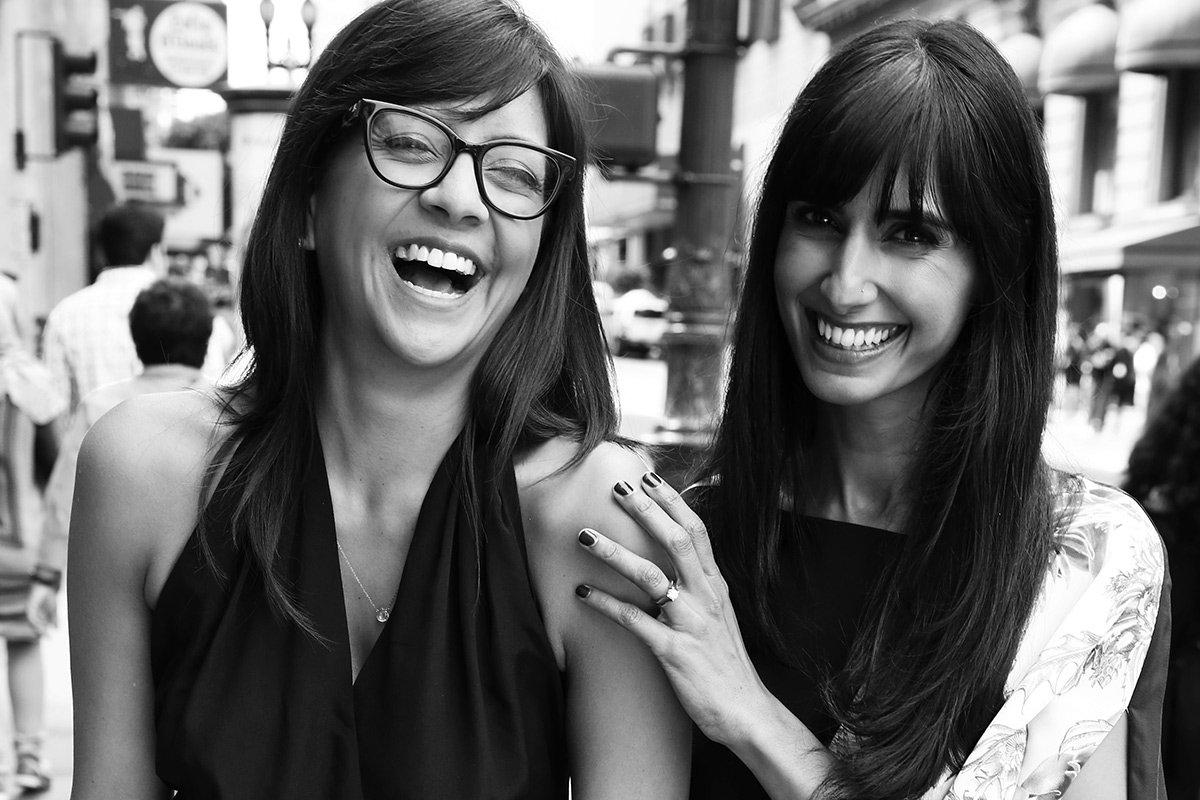 Karla Gallardo and Shilpa Shah
When Karla Gallardo and Shilpa Shah began working on Cuyana in 2011, they were focused on nailing design, supply chain, and messaging "affordable luxury." By 2013, the San Francisco-based co-founders had landed on the concept of "fewer, better things," which continues to define their company today. That motto has clearly resonated with shoppers, who are shying away from fast fashion. Karla and Shilpa needed a catchy phrase to describe their brand, but that phrase became the battle cry for a generational shift away from wasteful consumerism.
Katrina Lake
Stitch Fix Founder and CEO Katrina Lake was the youngest female founder to ever take a company public and the only female tech founder to do so in 2017. But beyond the #girlpower bulletpoints, she built a retail company that merges technology and human input to make fashion more accessible for busy people.
Renel Brooks-Moon
You may not know Renel Brooks-Moon's face, but—between her gigs as the San Francisco Giants announcer and a former radio host—you've certainly heard her voice. Seventeen years ago, Renel became the first female announcer of a championship game in any pro sport. And when baseball season starts in April, she'll once again be narrating the action on the field at Oracle Park.
Allison Tibbs
Allison Tibbs puts clients through their paces with squats and planks, but she's more than just a trainer. Think of her as a mind-body healer. After struggling with depression for years, Allison turned to fitness for the endorphins. Today, Allison helps craft fitness, nutrition, and wellness plans for clients, and touts the benefits of a daily self-care practice. "I wake up at 6, and from 6 to 7 it's journaling, meditation, reading, being silent, thinking about my day, focusing on gratitude... If I don't do that, my day is shot." (Photo: Chloe Jackman Photography)
Amira Mourad
Too many diet and exercise plans give you a set of restrictions and leave you to fend for yourself. Amira Mourad's Healthified is the polar opposite. Through her eight-week program, this former NBA dancer teaches clients how to read nutrition labels, shop for groceries, cook, and plan workouts. And she never asks clients to give up those social niceties like grabbing a glass of wine at the Riddler.
Julie Nguyen
Meal prep isn't everyone's jam. If you want to follow a specific diet—like Keto, Paleo, or Whole 30—and you don't want to cook, Julie Nguyen is your savior. Julie's company, Methodology, is a local meal subscription service that can be designed around clients specific needs and restrictions. Meals come in small, medium, and large portions (500-700 calories), and all Methodology meals are free from gluten, dairy, refined sugar, and trans fat. It's healthy, portion-controlled, and delicious.
Natalie Carey
Natalie Carey has zero patience for body shaming in the fitness industry. "Fitness pros need to stop buying into the hype of the fitness industry that exercise exists as a punishment, or as a way to achieve a perfect body," she says. "Different bodies are not bad. If we learn to accept that people look differently, and stop labeling food as good or bad, we as an industry will start to make really positive changes for the world." In addition to training clients, you can also catch her training sessions through Tonal.
Christina Stembel
Farmgirl Flowers founder Christina Stembel started her company in 2010, and bootstrapped her business ever since. Last year, she cleared more than $23 million in revenue. Even when it makes life more difficult, Christina has chosen grown Farmgirl in a way that is fair to her employees, clients, and flower suppliers. She works directly with farmers to obtain organic stems, she employs her arrangers and messengers and offers them health benefits, and she is obsessively devoted to making sure her customers receive fresh, beautiful arrangements. Christina's burlap-wrapped bouquets are a labor of love and worth every penny.
Dominique Crenn
Not only is Dominique Crenn have three Michelin-stars—the first female chef to earn that honor— and a group of uber-successful restaurants in San Francisco, she's also the badass feminist hero we all need right now. When Dominique won a Best Female Chef award in 2016, she reportedly clapped back at the distinction between male and female chefs: "It's stupid. A chef is a chef."
Katie Gong
Regulars on the maker fair circuit know Katie Gong as the artist behind the wood knots. DIYers in the city think of her as one of the masterminds behind the Tenderloin studio space Get High on Mountains. Katie describes herself as an artist, interior designer, and maker. Regardless of which label you choose to apply, she's a person who spends her days making the world a more beautiful place, and that's something we can all be grateful for.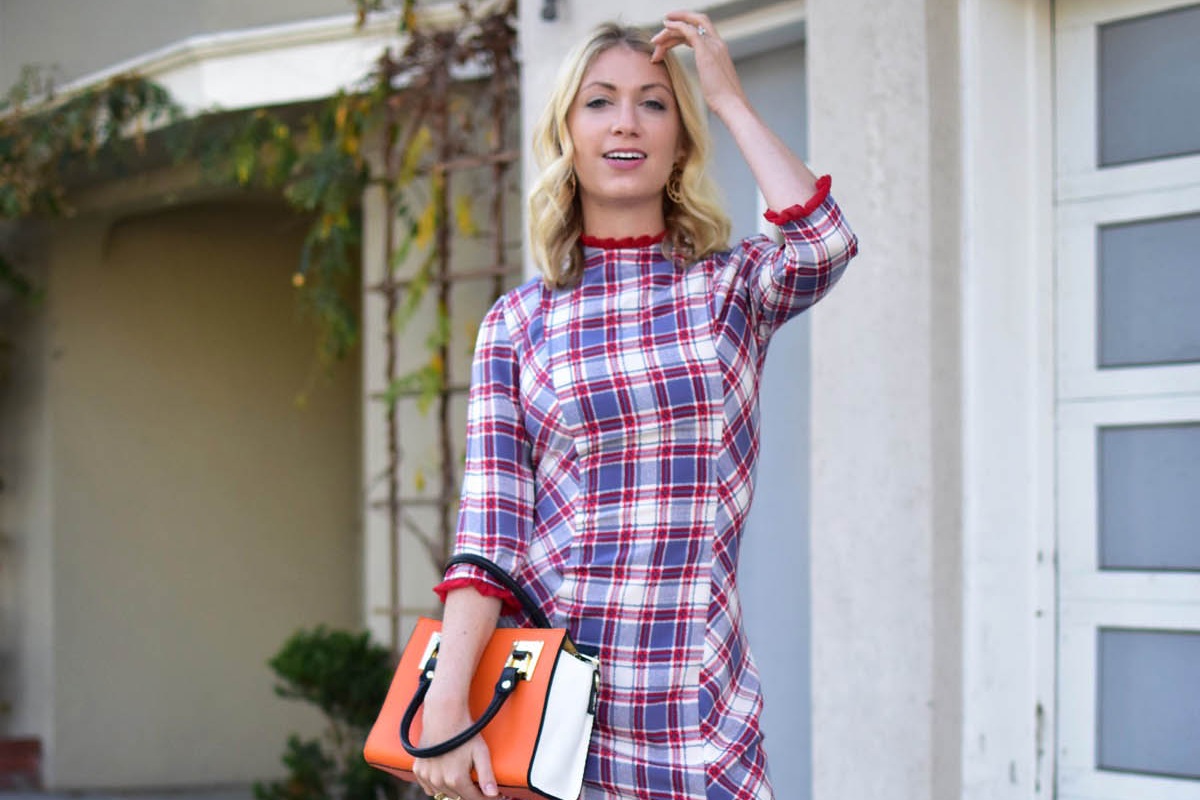 Stefanie Schoen
If you've written off fashion bloggers as pretty girls who've perfected their pouty faces, then you need to check out Stefanie Schoen's blog, The Style Safari. Stefanie stands out from the usual fashion crowd because she designs a lot of her own clothes, (e.g. creating her own patterns, designing textiles, and sewing). Even when she's shopping off the rack or borrowing from Rent the Runway, this Marin-based mama is completely fearless when it comes to mixing patterns and colors. Plus, she frequently posts photos with the best accessory of all—her adorable baby girl. (Photo: The Style Safari)
shopping, fitness, beauty
Robyn Cain
Allison Tibbs, Natalie Carey, Amira Mourad, Julie Nguyen, Sherri McMullen, Shilpa Shah, Karla Gallardo, Andrea Plell, Amy Parker, Gina Pell, Dominique Crenn, Rachel Faller, Stefanie Schoen, Christina Stembel, Alysha Cassis-Shaw, Julie Wainwright, Katrina Lake, Anna Chiu, Valerie Santillo, Mira Pickett, Camelia Skikos, Jamie Lim