The Best Deal You'll Find at the SoulCycle Warehouse Sale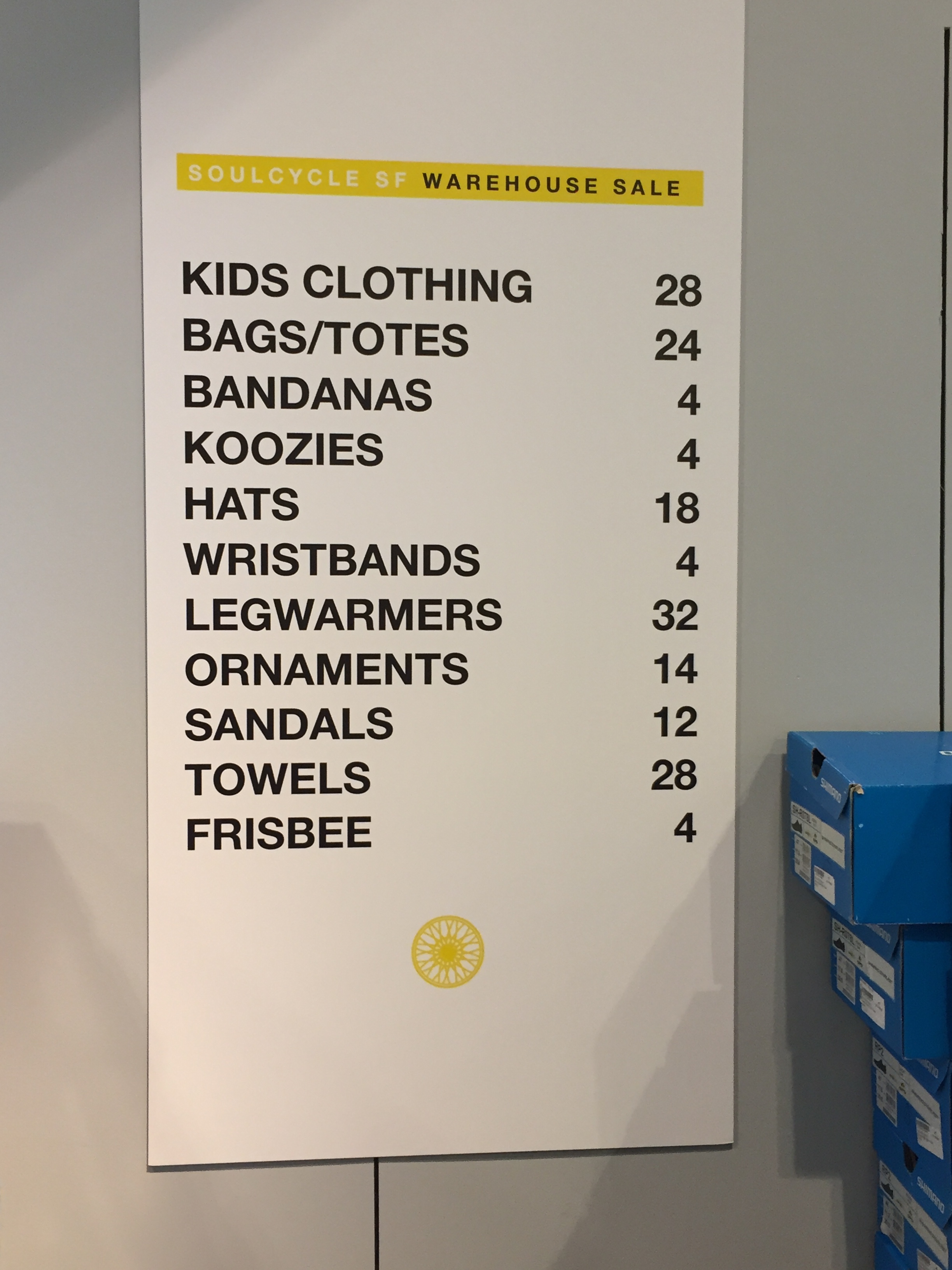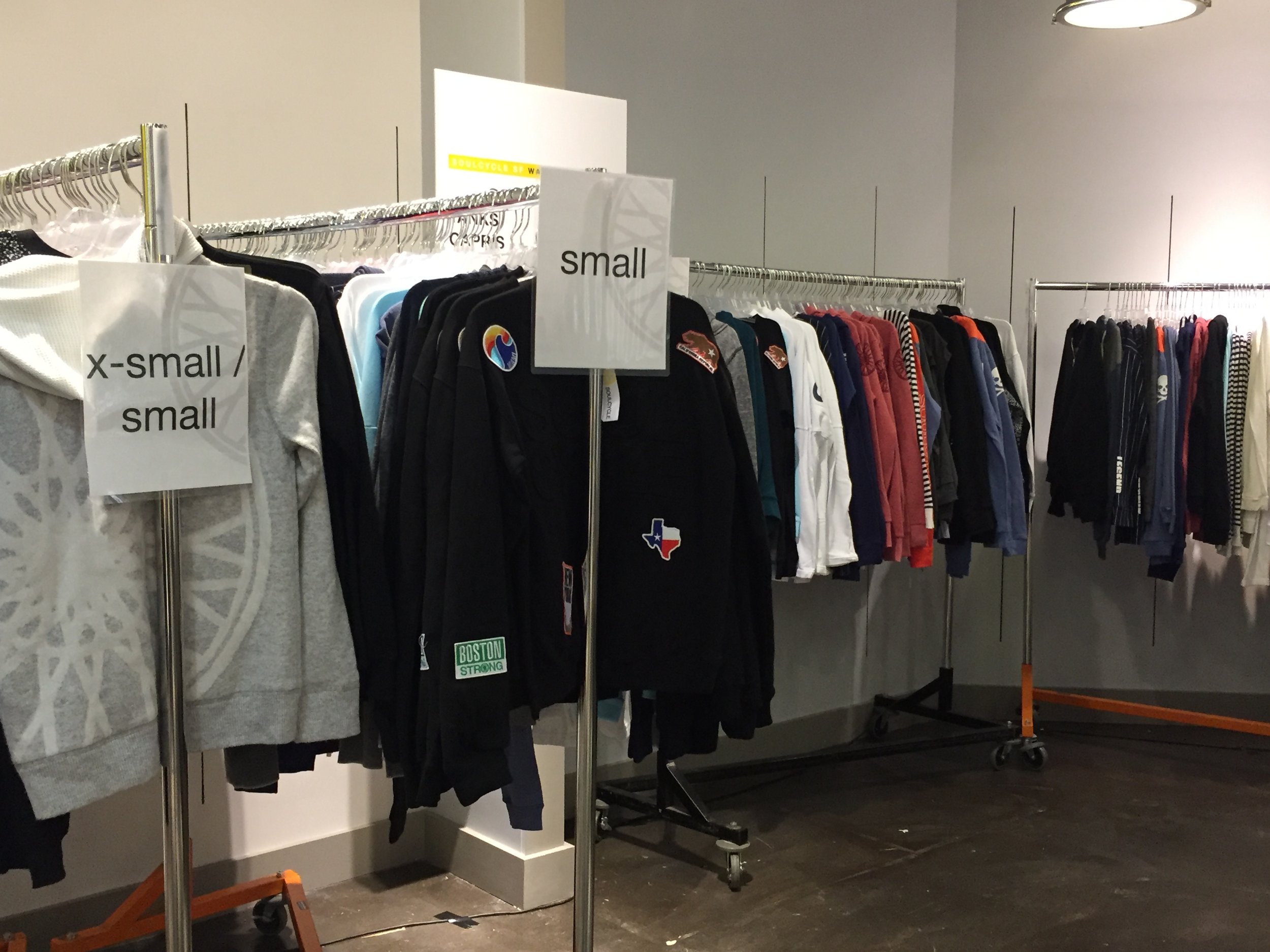 Have you spent your entire SoulCycle tenure renting shoes for $3 a pop? Stop that nonsense right now and run straight to the SoulCycle Warehouse sale in Westfield San Francisco Centre because you can score Shimano cycling shoes with Look Delta clips for $64. (Retail on the style is typically $100 or more.) And there are other great finds, too!
Beyond the mountain of bike shoes in the far right corner of the sale, there is a massive amount of Soul clothing, all well-organized by size. Tops run $32-$40 and line the perimeter of the room. Outerwear ($68) and sweatshirts ($48) are located toward the back of the room. Through the middle of the space, you'll see two long tables with more Soul pants ($54) than you ever knew possible. (You can also find sweatpants for $48.) Finally, in the right corner, immediately inside the entrance, you'll see a limited men's selection. It's about three racks of tops and two bins of shorts and bottoms.
Check out the full price list and photos from inside the preview night in the slideshow above.
Soul's Warehouse Sale runs Thursday, June 8 through Sunday, June 11 on Level 3 of Westfield San Francisco, between Victoria's Secret and Steve Madden. Hours are 10 am–8 pm on Thursday, June 8, 10 am–7:30 pm on Friday, June 9, 10 am–7 pm on Saturday, June 10, and 11 am–6 pm on Sunday, June 11.
Even if you can't make it until Saturday or Sunday, you should still plan to pop by. Staffers tell me that they will be restocking the sale through the weekend.
And if you want new Soul gear to wear to the free Rockyt ride at Soul Berkeley on Saturday, this is an excellent way to find an outfit at a discount.