She Got It for Her Mama: 10 Local Mother's Day Gift Ideas
Good news: you still have time to find your mama something for Mother's Day that doesn't come from Amazon. And that's actually super-great news because your mom is totally hip to Amazon Prime by now and knows that a USPS box means you actually took the time to hand-select a gift and mail it to her. So now that we've established that there's time to impress the woman who raised you with a thoughtful present, what should you send? We've got a few suggestions.
Let's start with the baseline assumption that your mother probably doesn't need anything for Mother's Day, so now it's just a matter of finding something she'll appreciate. If you've spent the better part of the last decade living in a different time zone from your parent(s), consider an option from a local brand as a way to share your life in the Bay Area. Here are ten ideas to get you started.
Need more options beyond this list? Try walking around the Ferry Building for local inspiration. From food to ceramics to beauty products, you're bound to find something.
Amour Vert's Super Maman (French for Super Mom) tee is a très chic (and eco-friendly!) addition to any mama's wardrobe. The navy and white striped, long-sleeved style is made in the US from an organic cotton and modal blend, and it's impossibly soft.
The easiest dress your mama will ever wear. The paprika linen is hand-printed and sewn in San Francisco, and it has pockets! One size fits most. It also comes in a natural linen shade.
Superga San Francisco is a mom-owned business and owner Claudia Volpi brings in designs you won't find anywhere else in the U.S. And what mom doesn't love comfortable shoes? Superga SF now has an ecommerce option for their only-in-the-US offerings, or you can kick it old school and call 415-614-9903 to order by phone. Styles start at $65.
Soko taps a global network of artisans for its sustainable jewelry designs. Personalized items require 7-10 business days' lead time, so choose your shipping rate accordingly. Bracelets not her thing? Soko makes gorgeous earrings and necklaces, too.
An adorable summer bag to keep your mom looking stylish on a summer beach getaway. (Psst... you can also customize it with her initials.) No one would blame you if you bought one for yourself to twin with your mom.
Millie Lottie Branch Tote, $120
Perfect for picnics, trips to the farmer's market, or simply hauling things. The $120 price tag includes a cutting board that fits in the base. Don't need another cutting board? Save $30 and get it without.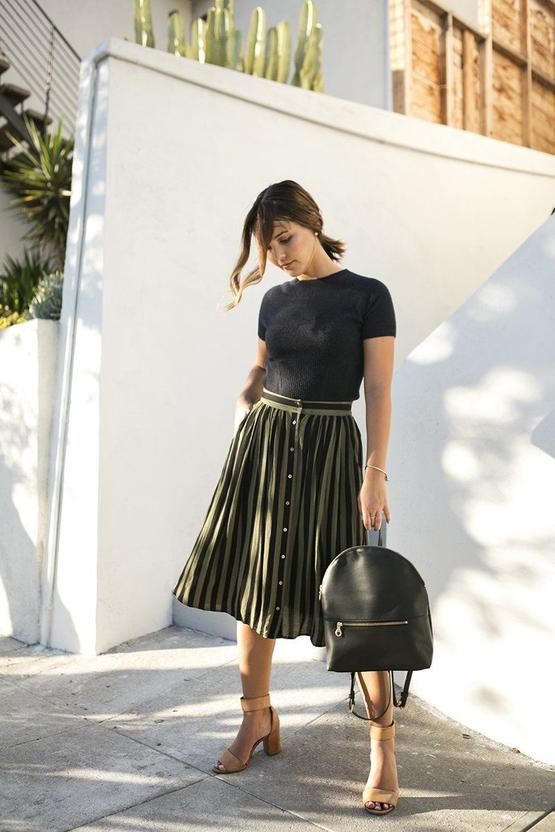 Filbert Irving Backpack, $155
Moms get stuck carrying a lot of stuff for their families. Give her a break from the shoulder pain that comes with carrying a tote, and surprise her with a chic vegan backpack. Every step of the Filbert process is eco-friendly and socially-conscious, so you can feel good buying her a timeless, truly harm-free bag.
Future Glory Card Sleeve, $45
For the woman who likes to keep it light, there's hardly a dreamier option than this hand-painted marbled leather credit card sleeve. It's made in the Dogpatch, and a portion of the price goes to a charity supporting women.
Basik Candles and Diffusers, $24-$38
Have a scent-sational mom? Get her something that smells good from San Francisco-based Basik Candle Co. (The Teakwood + Leather and Blood Orange + Bergamot scents are divine!) Shop online or find the line at Avenues Dry Goods (4120 Irving Street).
Etta + Billie Soaps, $14 each
If you're going the soap and beauty route, you'll be hard-pressed to find anything that tops the small-batch, made-in-San Francisco goodness of Etta + Billie. Order online, or check the website for the long list of local stockists.