Your First Look Inside the 7-Day Rebecca Minkoff Sample Sale
Usually, when a store hosts a sample sale in its showroom, there are just a few racks of samples and a whole lotta full-priced merchandise. Rebecca Minkoff wouldn't toy with you like that.
At Minkoff's blowout in Pac Heights, (2124 Fillmore Street), the staff cleared out all of the full-priced merchandise to prepare the store for the weeklong sample sale that starts today. I checked out the preview on Sunday, and snapped pictures of the price lists and the pieces you'll find inside. Scroll through the slideshow below for the complete lists and a peek at the inventory.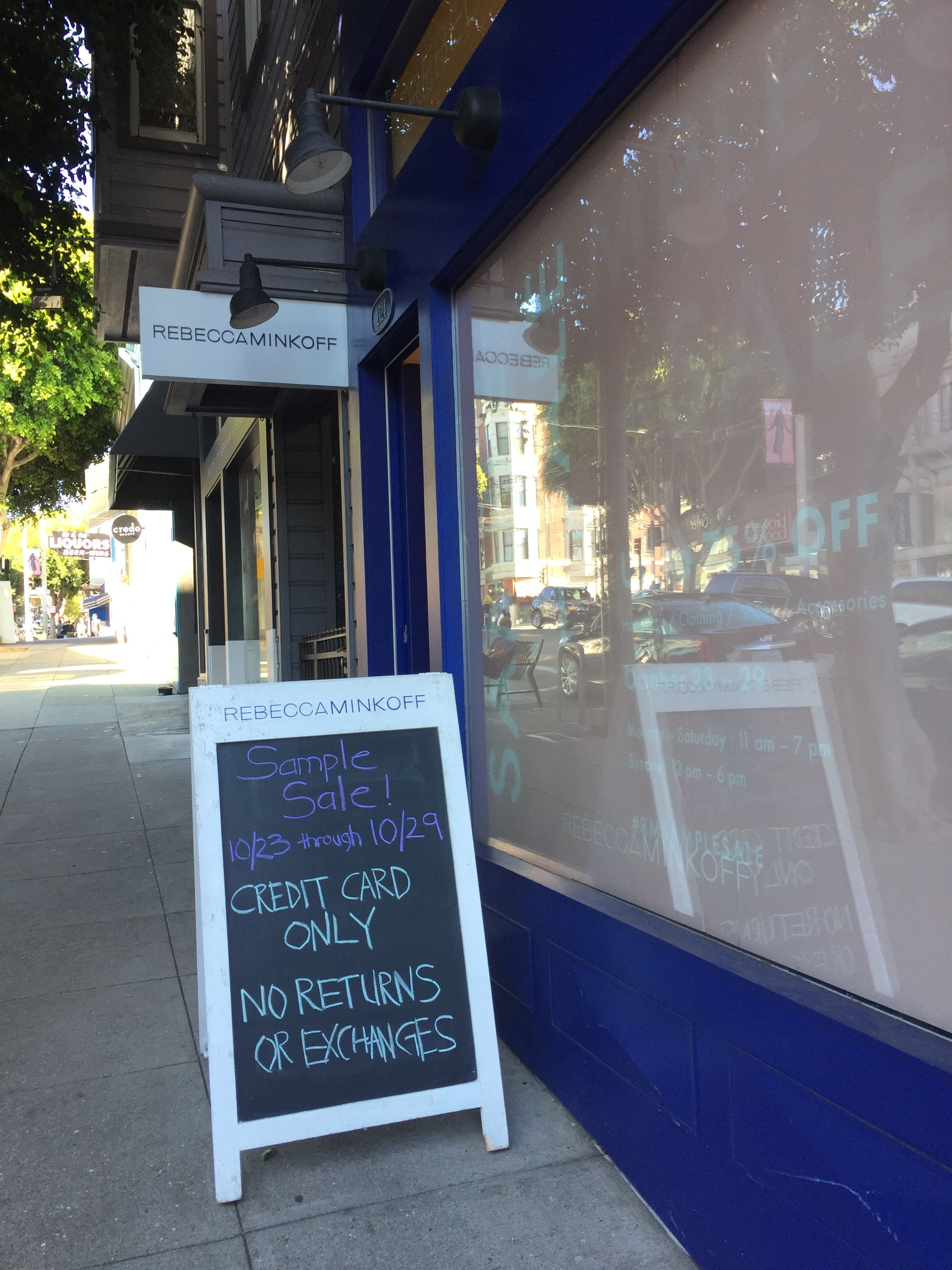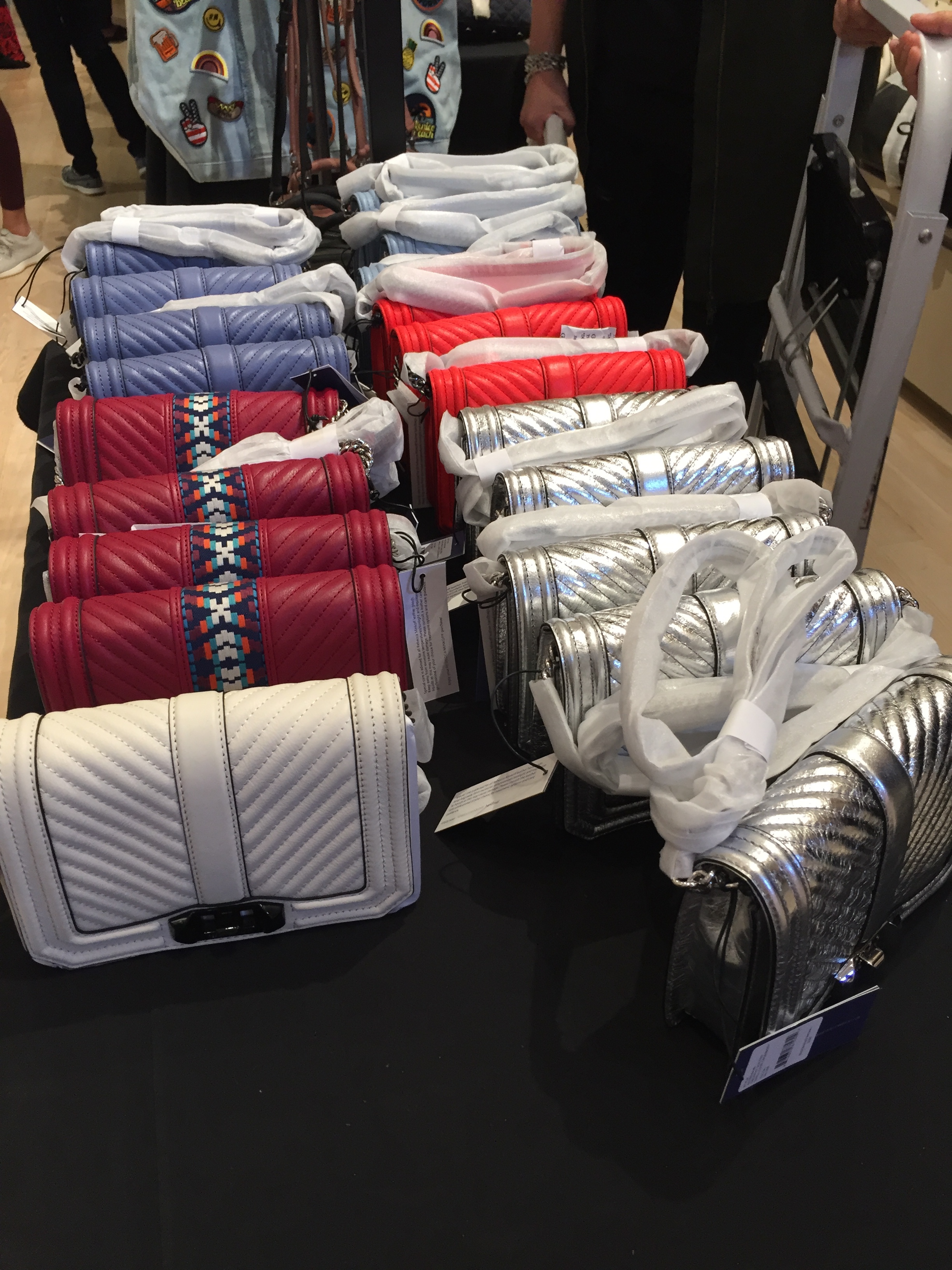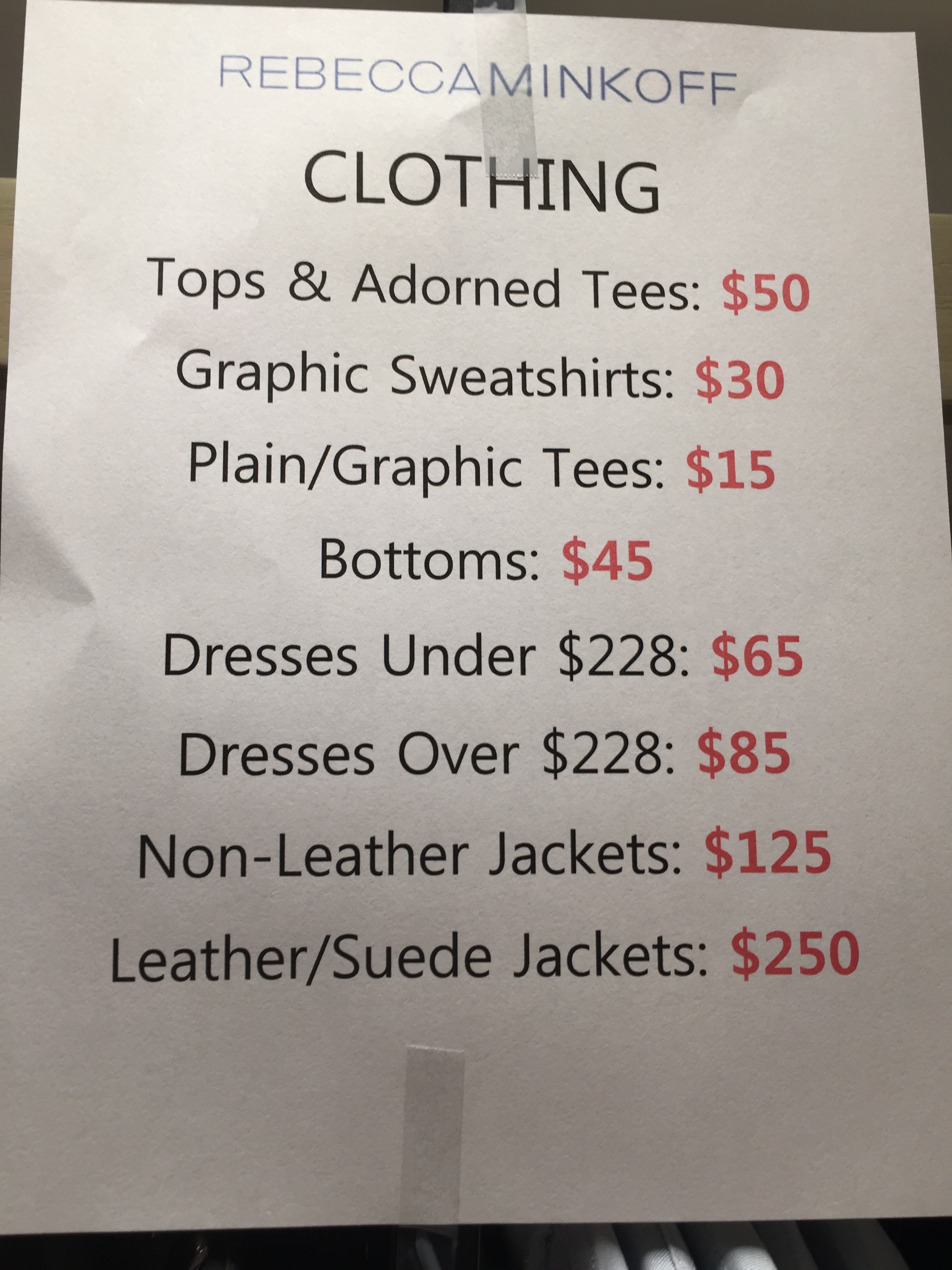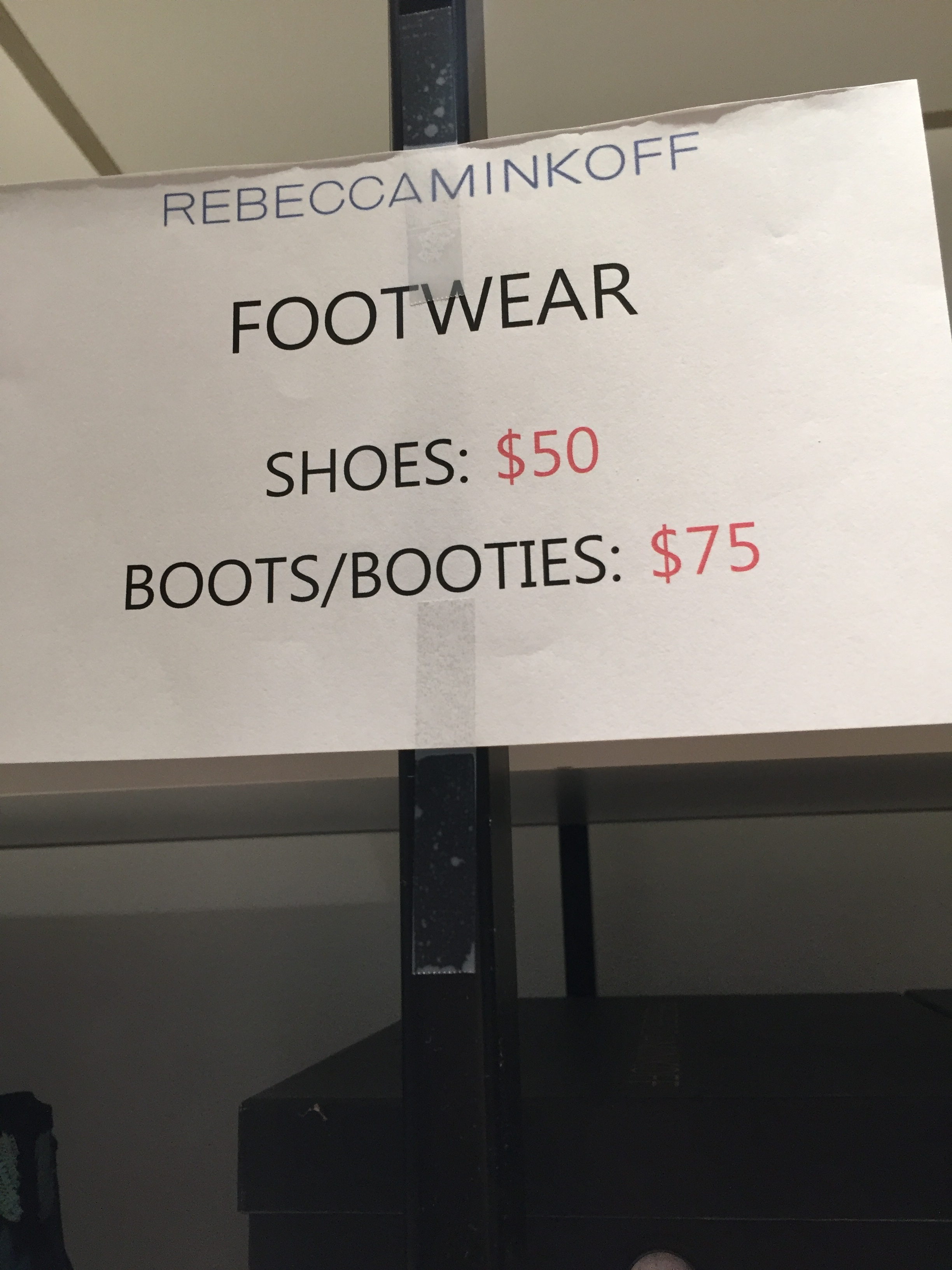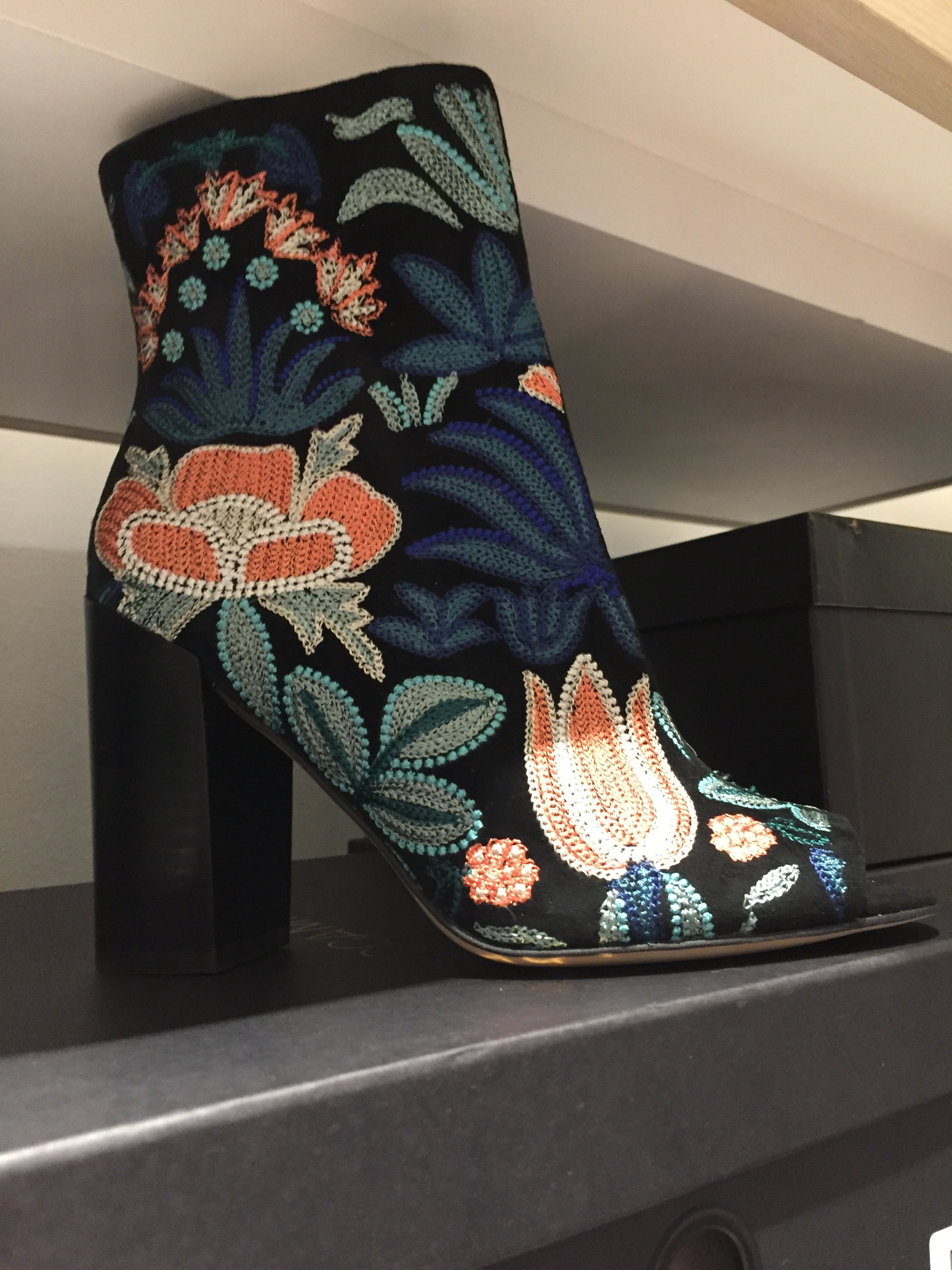 The shoe section—all the way in the back of the store next to the dressing rooms—has a few strong options. My recs, if you can get them, are the silver Izette boots, the Billie embroidered booties, or the velvet mules. Shoes are $50 and boots are $75.
Apparel, also located along the far left wall in the back of the store, starts at $15 for t-shirts and goes up to $250 for leather jackets. Everything is organized by size, and you'll need to know your size because dressing rooms are closed during the sale. (Alternatively, wear a tank top and leggings and you can try on garments over your clothes if necessary.) Though I didn't see any of my favorite Wes-style moto jackets, there were five of the embroidered Washoe jackets ($250 on sale). Retail is $698, so that's a bargain.
The bags, however, are what you came for.
Let's be clear about one thing: this is all overstock. You will not find any true samples. Everything is in pristine condition, complete with dust bags, stuffing, and hardware covers. Pricing is on a graduated scale, based on the highest ticketed price, as follows:
$95-$125 = $45
$126-$175 = $75
$195 = $98
$200-$275 = $123
$295 = $148
$300-$335 = $165
$336-$394 = $175
$395+ = $200
In practice, that means Mini M.A.C.s, regularly $195, are $98, the Vanity Saddle Bag is $165, and the large quilted Love bag is $175. If you've got a dream bag in mind, and you want to know how much it would cost if you could find it at the sale, just look it up online and compare it to the price list above.
While items were going quickly during the preview, I noticed boxes under the tables with stock for replenishment. Even if you can't make it to the shop first thing in the morning, you'll still be able to score a great piece later in the week.
The Rebecca Minkoff sale begins Monday, October 23 and continues through Sunday, October 29. Hours are 11 am–7 pm, Monday through Saturday, and 12 pm–6 pm Sunday. Credit cards only. All sales are final.