Banana Republic Tries Its Hand at Sustainability With Piece & Co Collab
When you hear the name Banana Republic, you're more likely to think of sensible work separates than sustainability. But the Gap-owned brand is trying to change that.
Banana has teamed up with Piece & Co—a company that creates socially and environmentally-sustainable fabrics—for a limited edition summer capsule collection. All the textiles are handcrafted with natural plants and dyes by female artisans in South Africa, so no two pieces are exactly alike. Piece & Co enables more than 5,000 artisans in 16 countries to develop small businesses and compete in the global marketplace.
But will it sell?
Retail as a whole is shifting— a nice way of saying that it's in trouble—because consumers are prioritizing experiences over things, (i.e., they'd rather go to Iceland than buy 14 new sweaters). But millennial shoppers are down to purchase sustainable brands. Rachel Krautkremer, an editorial director for the creative agency Deep Focus, told Racked, "Sixty-four percent of millennials would rather wear a socially-conscious brand than a luxury brand. They want to know where their product is coming from." With this collab, Banana can point to female artisans making the textiles, which is likely to resonate with the woke millennial shopper.
At $24–$328, the capsule collection items are more expensive than the standard BR fare, but that's literally the price you pay for Earth-friendly fashion. And it doesn't hurt that the collection is really beautiful. The blue and white women's offerings are a summer sartorial cliché, but I don't mind it one bit. I dare you to look at these pieces and not feel the summer vibes. The men's selection, while limited, would look appropriate on any self-respecting hipster.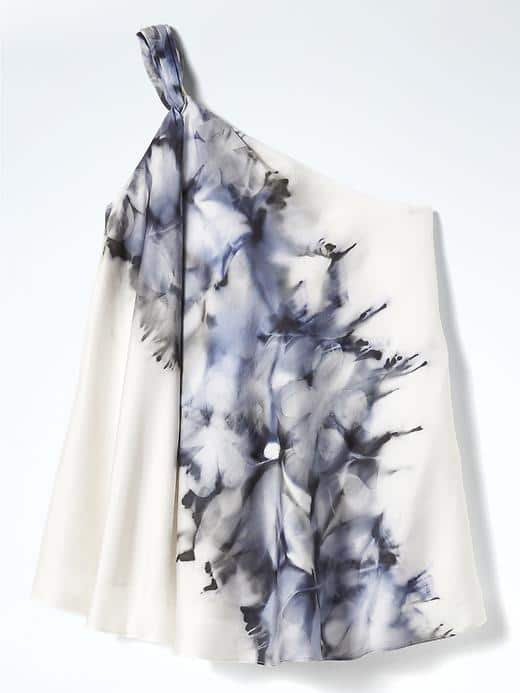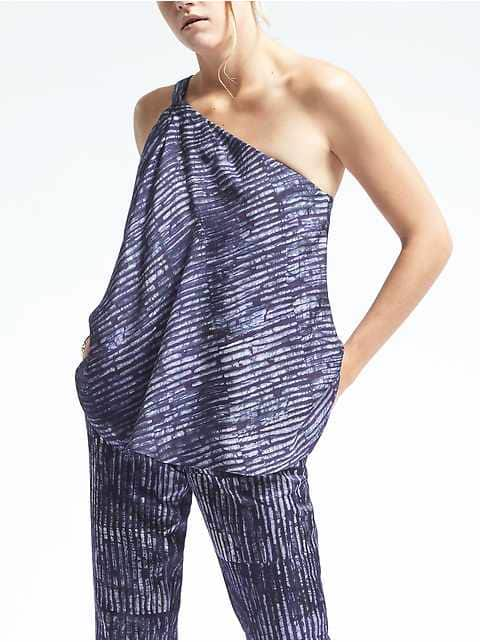 I'd really like to see Banana Republic score a win with this collab. The apparel industry is the second biggest polluter in the world, and textile fabrication is major part of the problem. If a mega-retailer like Gap Inc. can make sustainable fabrics a financially-viable alternative to traditional hyper-polluting methods—and support female entrepreneurs in the process—maybe other retailers will follow suit.
The Piece & Co. collection is currently available online and in Banana Republic's Union Square flagship store (256 Grant Avenue).